Monday, December 13th, 2010
As most of you know, I spend the last 3 weeks in Switzerland. So, yesterday it was time to fly back to the states. After a very short night (3h), since I had some farewell drinks with my friends. Once in the plane I was enjoying 3 movies (The Expendables, The other guys, Killers) which help to make the time pass faster. Also the service and food was really good. I should only fly with Swiss!
To my surprise, I made a new record at the US customs and border control. There wasn't a line and I had only to wait about 5 minutes till I was granted access to the states. Once at home, I had just enough time to unpack my luggage before I had to leave again. Destination was Madison Square Garden in NYC. I had a ticket for the Rammstein concert.
The concert was amazing! I really enjoyed their live show! But the set up in Madison Square Garden wasn't great at all. No Jumbo Tron for close ups, and the area where you could stand and dance in front of the state had only space for maybe 200 people. Fortunately, I had a good enough seat that it both wasn't a big problem.
It was a real spectacle, a burning man, lots of fire and pyrotechnic explosions. I would definitely recommend seeing them!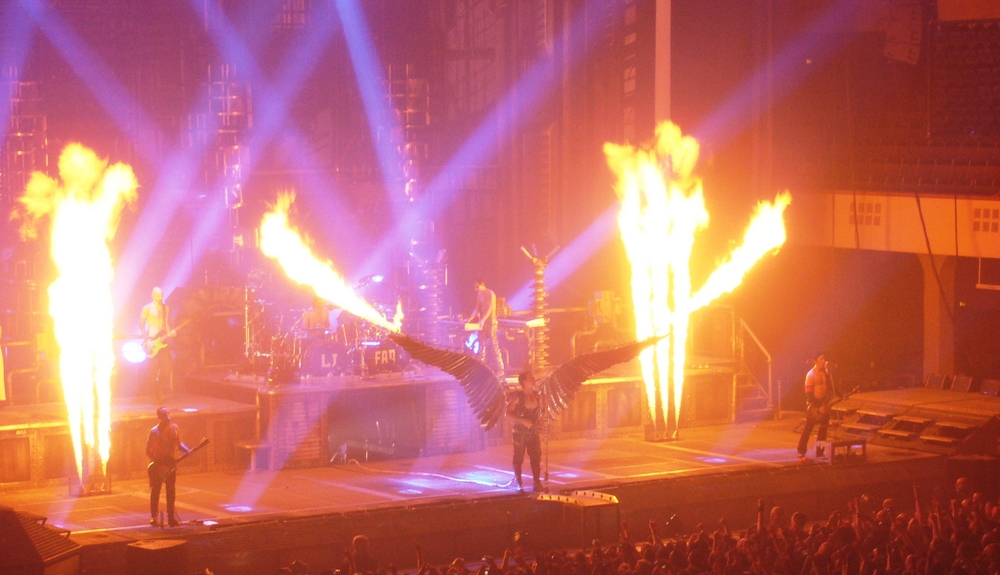 (pic source: http://www.fotocommunity.de/pc/pc/display/19529623)